When BANTUSTAN was first published, in 2015, the whole print run sold out in two months, followed by the second and then the third, all within the same year. Packaging, addressing and sending out several thousand books is no joke. Luckily, with the help of The Travel Club volunteers, we managed to pull it off.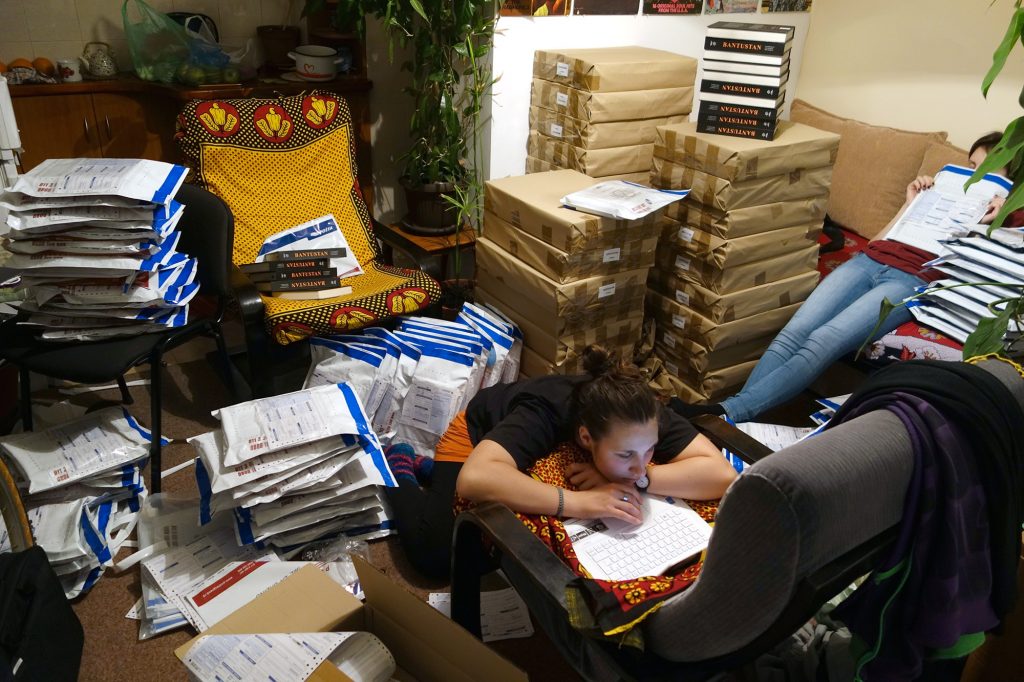 That same year, we went on a book tour around Serbia, Croatia and Bosnia. We visited around 20 cities and towns, where we talked about the concept of independent travels, hitchhiking, traveling in Africa, various approaches to travel writing, as well as our other projects and – of course – BANTUSTAN.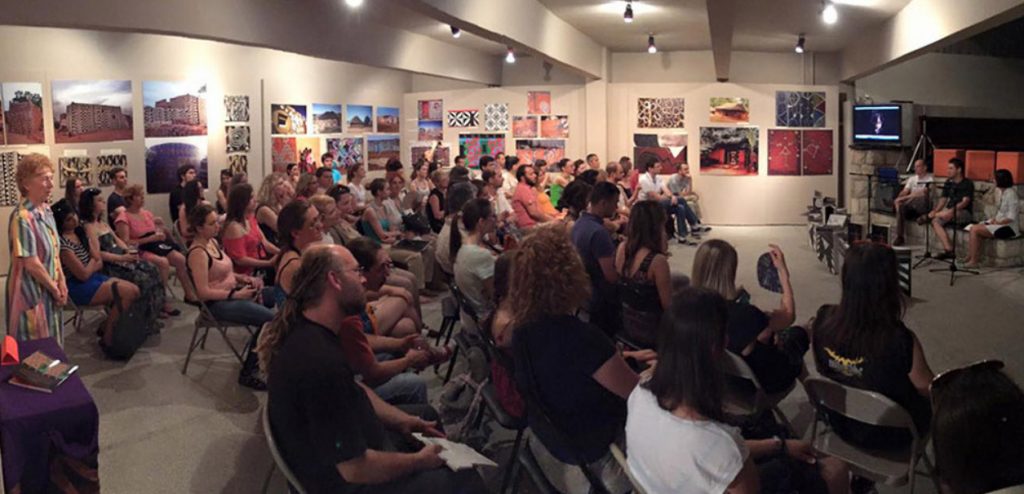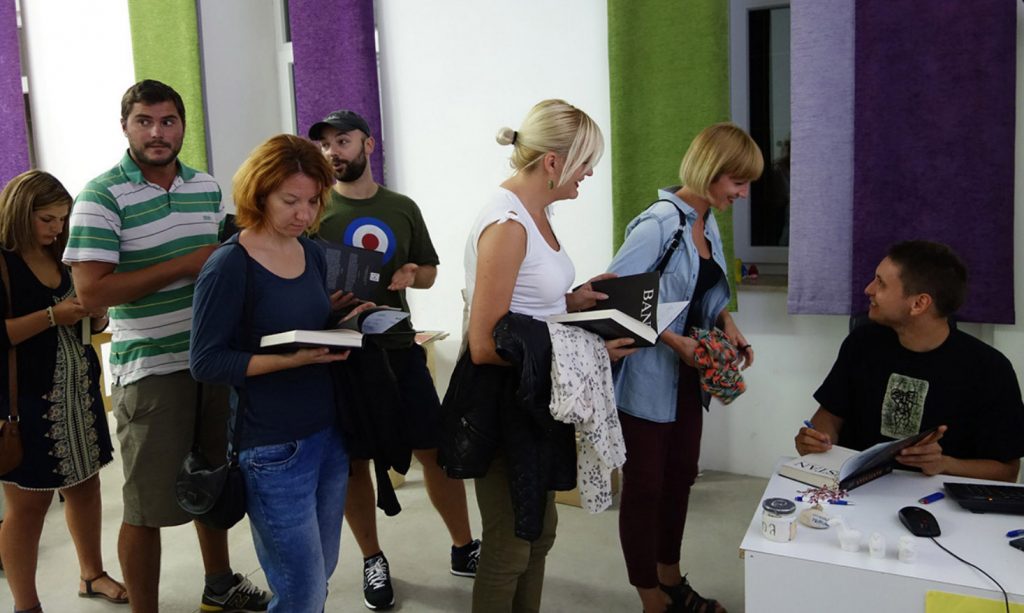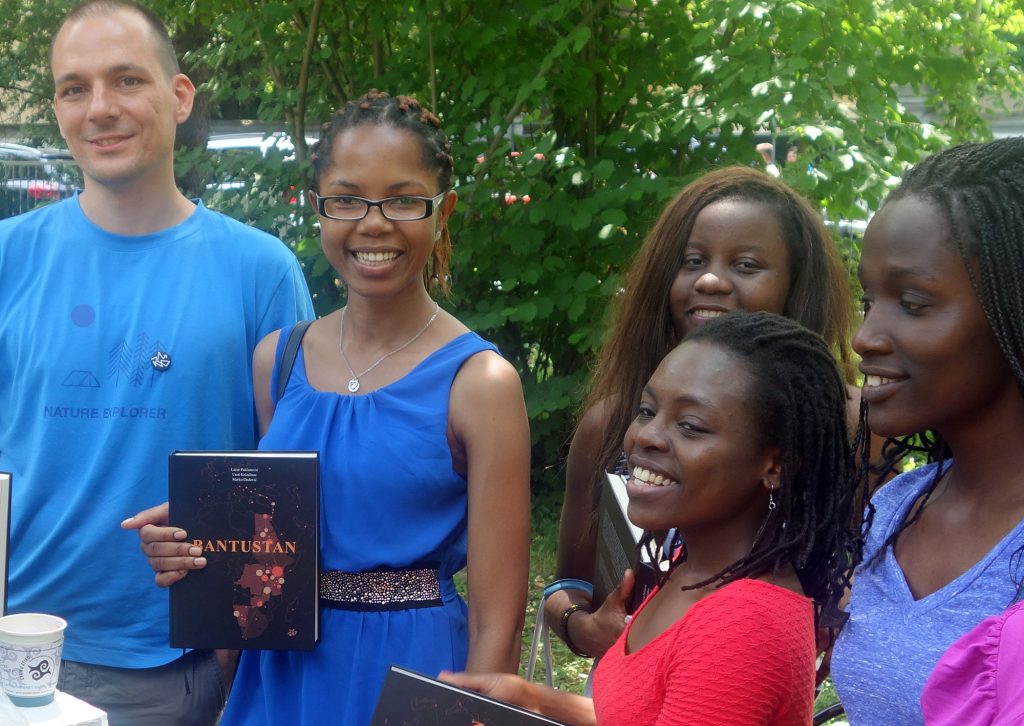 While traveling in Africa we often relied on hitchhiking, not only due to our very limited budget, but also to prove that the world belongs to everyone, and traveling around it doesn't have to be a luxury. Hitchhiking made it possible to meet more people and hear more stories. We wanted to prove that hitchhiking in Africa is possible – just like anywhere else.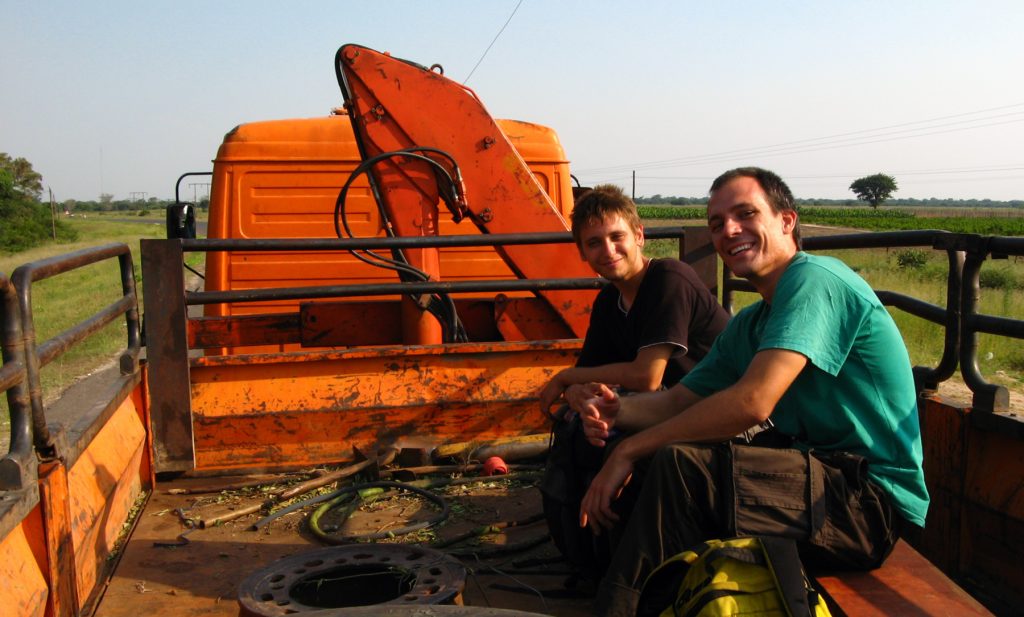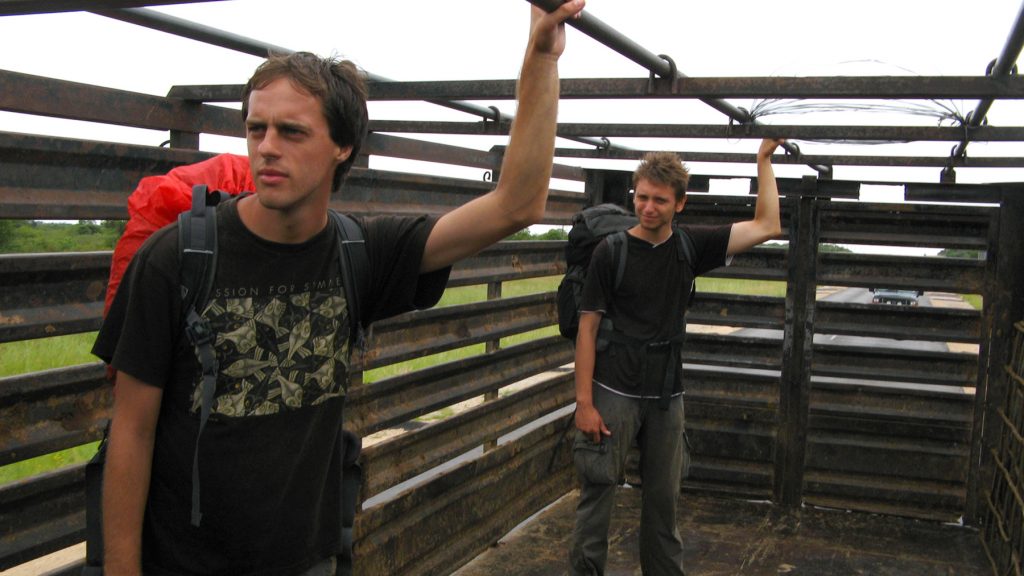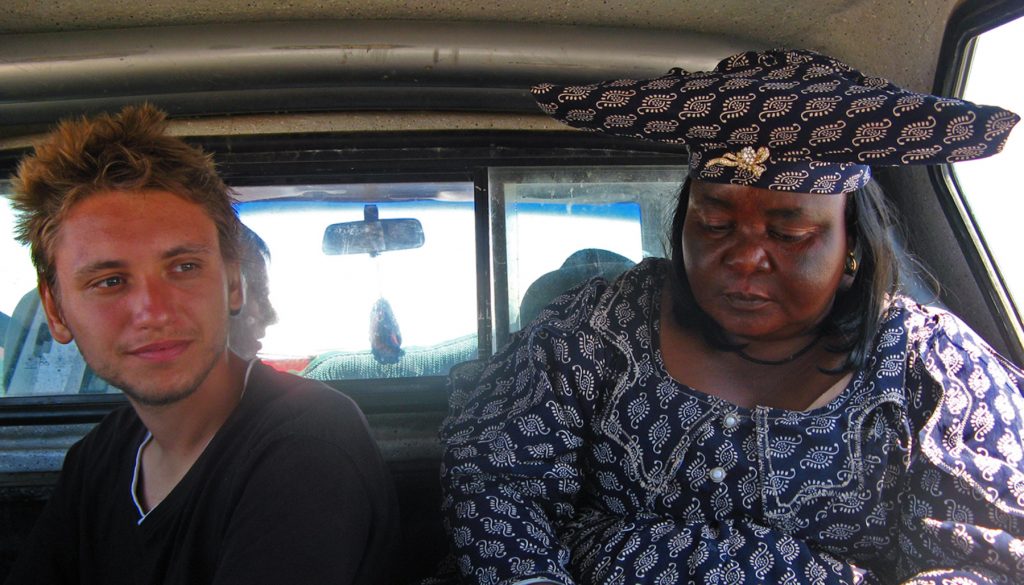 BANTUSTAN was crowd-funded and self-published. To make it possible for the readers to enjoy the intricate, exquisite details of the illustrations, Bantustan is a large book (16.99 x 24.41 cm or 6.69″ x 9.61″). To fully appreciate the maps and other graphic elements, we warmly recommend going with the printed version.
The following photos show the Serbo-Croatian language edition of the book, and are here for reference only. In the international edition, all the maps and other contents are in English.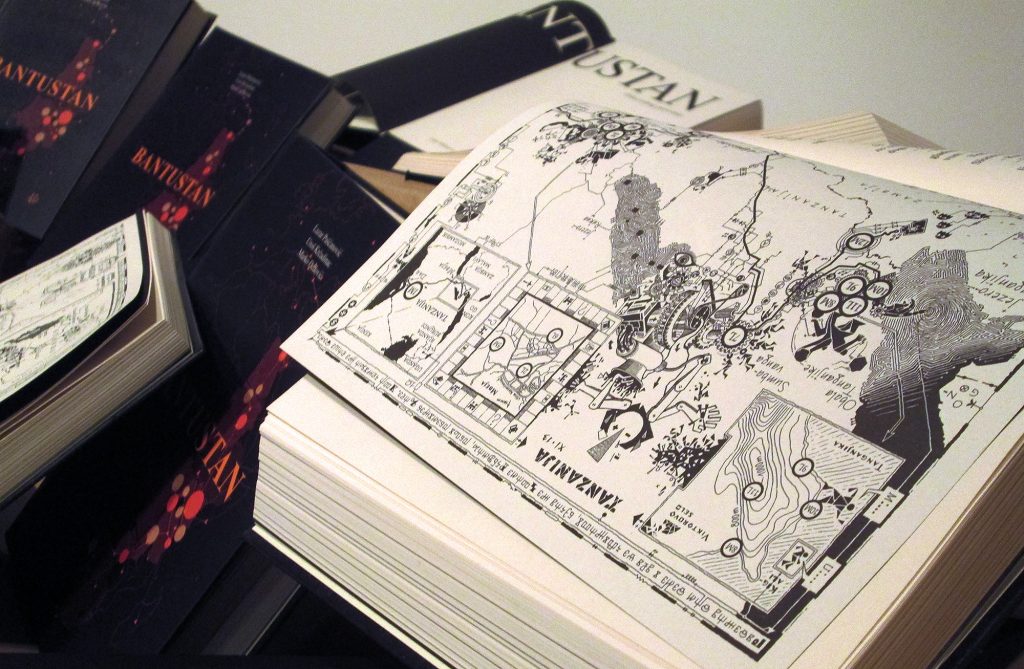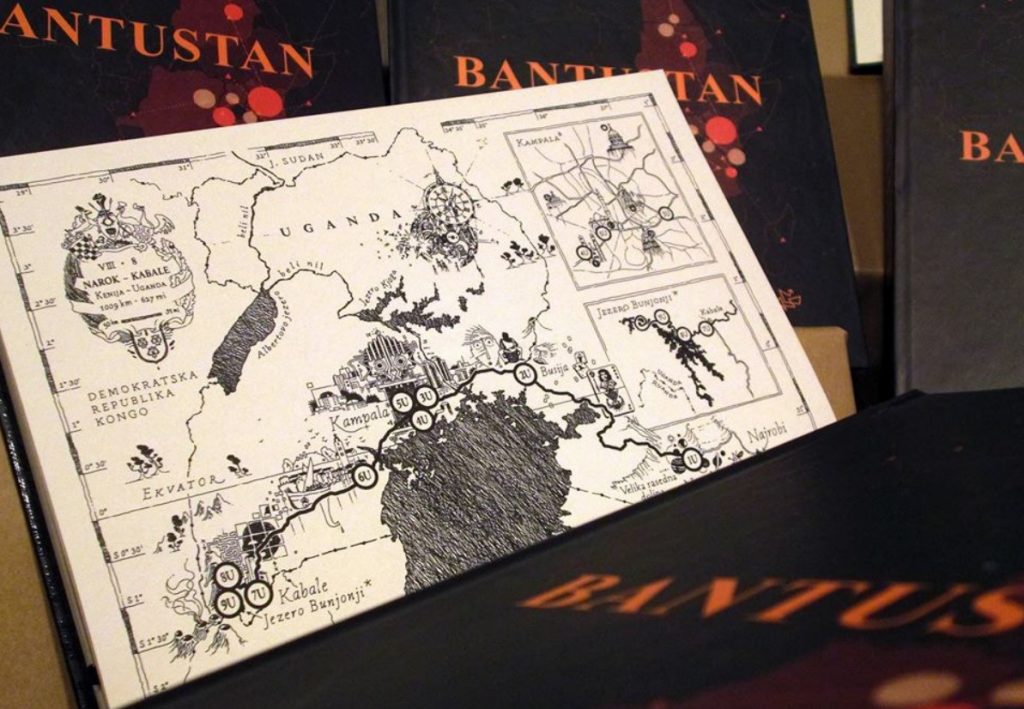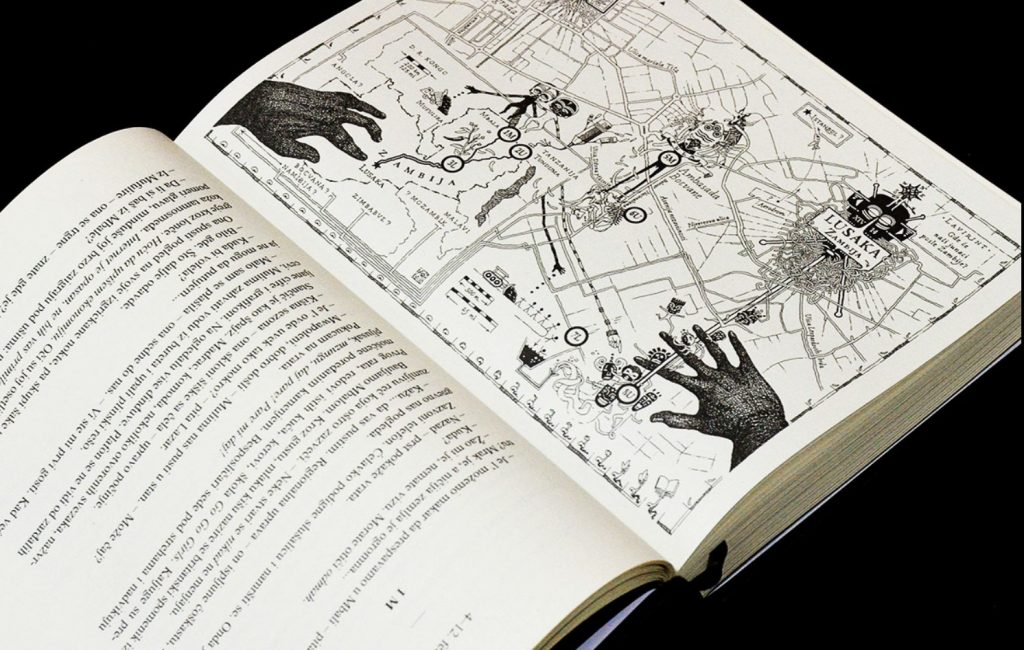 ---
---
Please support The Travel Club on Patreon,
and help us make more stuff in the future.